Changelog
Changelog of mine, not limited to Glog updates.
C

New tips and warn container style

Fix when <code> and <a> are nested, underline and hover is broken
Use fly.io to deploy your rust app
Fly.io is an Saas platform that let users to deploy their apps via docker image or buildpacks. It's perfectly suitable for small and medium-sized apps for the generous free tier and easy-to-use cli. In this article, I will show how to deploy a rust app with fly.io.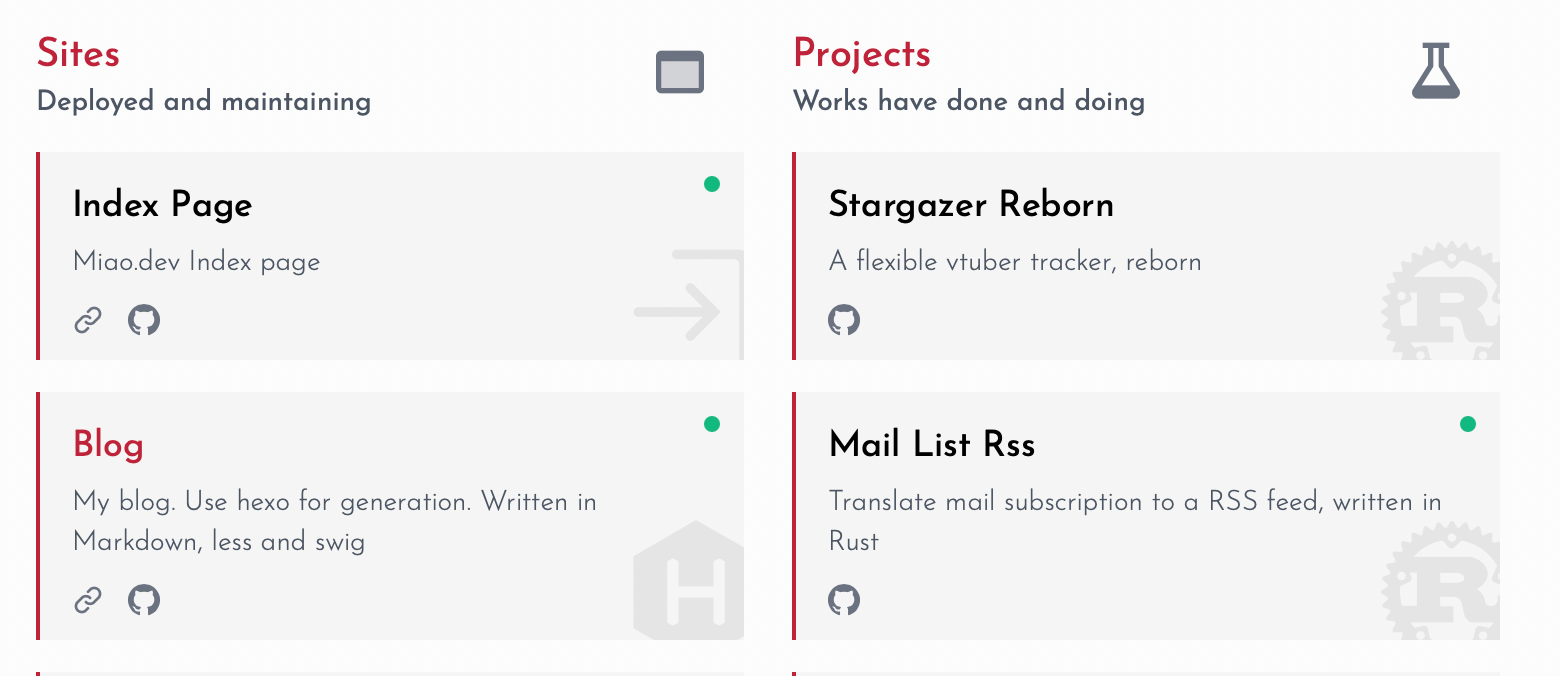 Minor design tweaking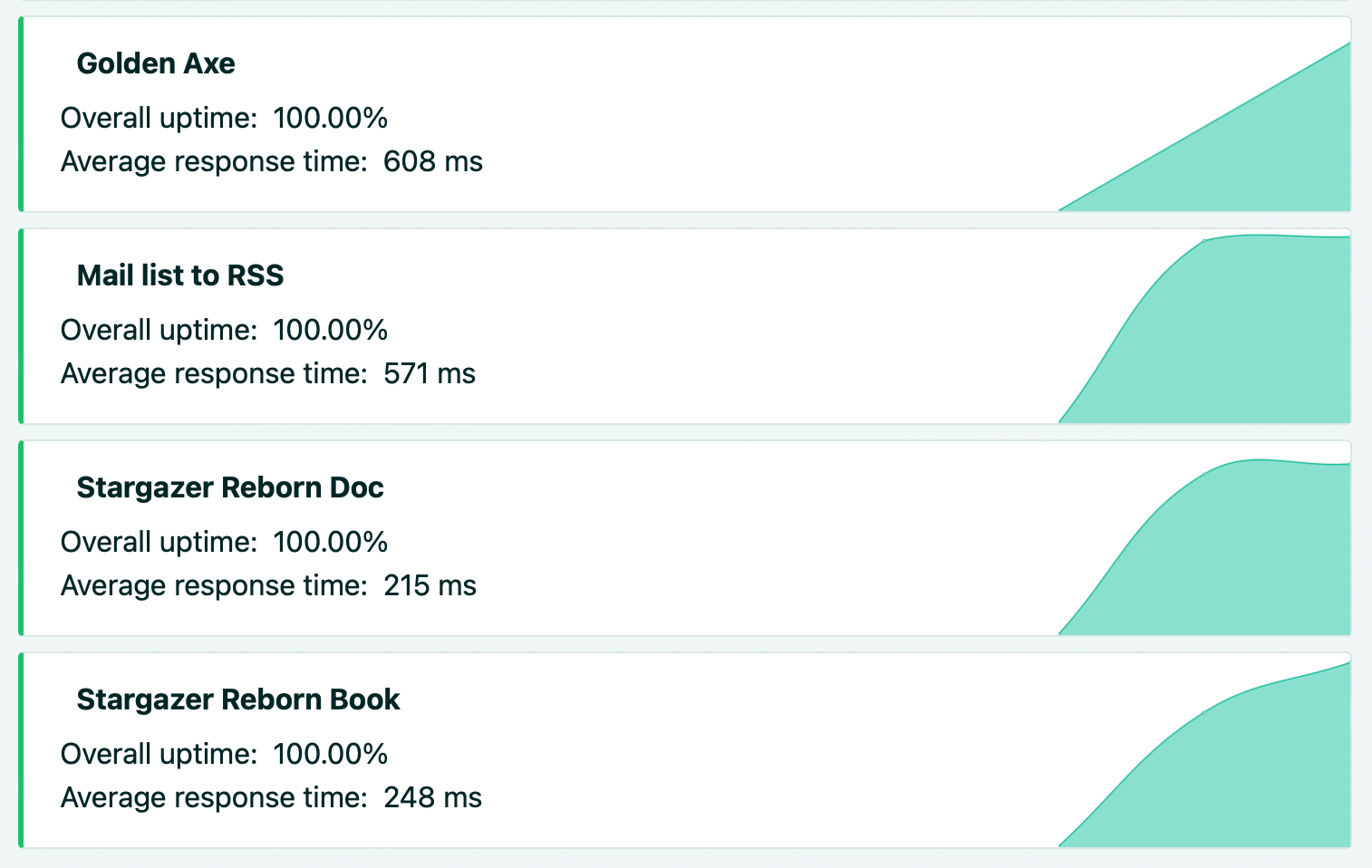 Four new endpoints have been added to the Upptime:

GPG pubkey and ssh pubkey are now available under feeds.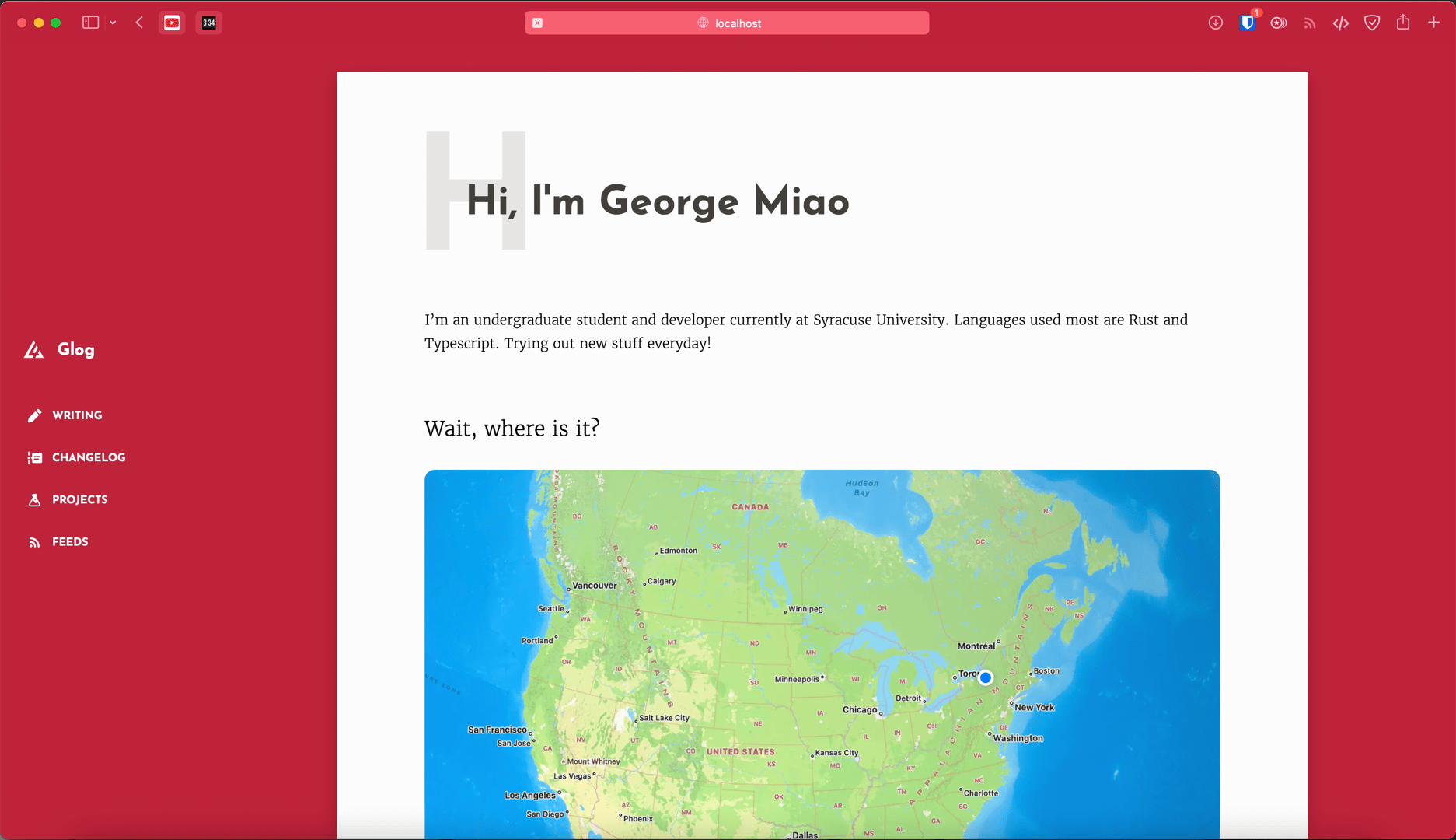 Brand new design
Glog is fully rewritten in Next.js. Two previously separated sites Proj. and Index are now merged into one site under domain miao.dev.
Ditched Hexo, now fully rewritten with Next.js, including rendering posts with markdown-it
Changelog
New UI with same color scheme and design pattern
Fine-tuned responsiveness brought by WindiCSS
CORS Proxy for connectivity testing in Projects panel